The Junior Board of Rock Island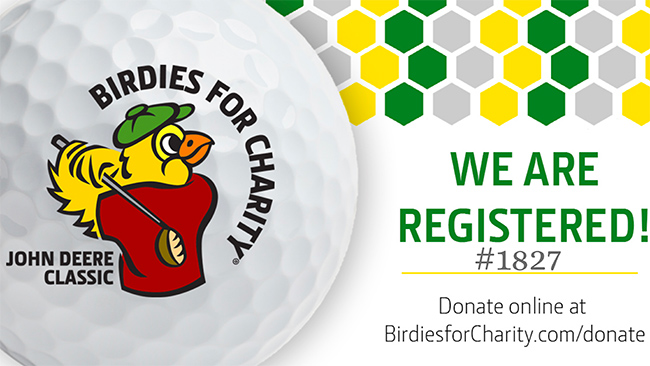 We are so grateful for your support of the Junior Board of Rock Island and appreciate your continued partnership to help us achieve our mission of improving the health, education, and safety of our community's children.
This past year we raised above and beyond our fundraising goals and were able to allocate funds to EVERY non-profit organization that applied for financial support. That's truly remarkable, especially considering the trials we all encountered over the past year due to the COVID-19 Global Pandemic. We know without a doubt we proudly surpassed our annual goal because of your support and partnership with our organization, and because of the shared passion we have for building a future for our children. Thank you!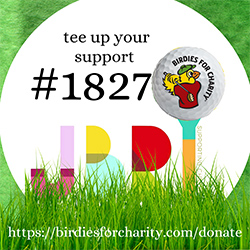 One way to show your continued support over the summer is by donating to the Junior Board of Rock Island through the John Deere Classic's Birdies for Charity program.
When you donate to JBRI through Birdies for Charity, JBRI receives 100% of your donation, plus the Birdies program provides an additional bonus to us! Check out the links below and tee up your donation to #1827 Junior Board of Rock Island

Donate online here: https://birdiesforcharity.com/donate
-OR-
Download the printable mail-in donation form here: https://tinyurl.com/Birdies4CharityForm

2021 Mardi Gras Virtual Event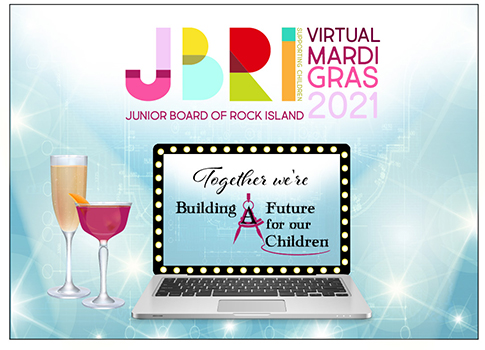 Thank you to all who supported our Virtual Mardi Gras Fundraiser last month! Because of your generosity and involvement we had a very successful event, with the total amount of funds raised exceeding our expectations!
We'd also like to congratulate our Raffle Winners:
1st Prize Raffle Winner: SARA DARROW
2nd Prize Raffle Winners: ROSE ANN & JIM HAAS
3rd Prize Raffle Winners: MARY OELSCHLAEGER
Putting together a virtual event was a challenge our JBRI members took head-on, requiring a lot of creative thinking, flexibility, time, and commitment- we are proud of their hard work, and how we saw you, our supporters, rally around this "new way" of Building a Future for our Children! We couldn't have done it without you, thank you!
If you missed the Mardi Gras video presentation, you can still watch it here: https://youtu.be/LHJRH-RJFxg