The Junior Board of Rock Island
2021 Mardi Gras Virtual Event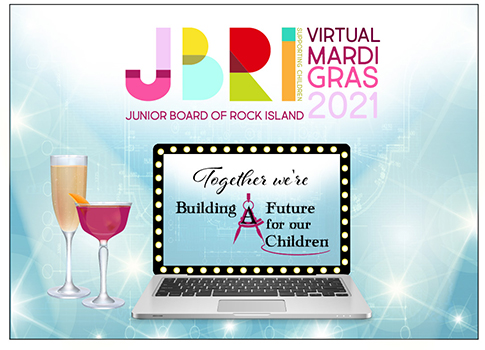 Thank you to all who supported our Virtual Mardi Gras Fundraiser last month! Because of your generosity and involvement we had a very successful event, with the total amount of funds raised exceeding our expectations!
We'd also like to congratulate our Raffle Winners:
1st Prize Raffle Winner: SARA DARROW
2nd Prize Raffle Winners: ROSE ANN & JIM HAAS
3rd Prize Raffle Winners: MARY OELSCHLAEGER
Putting together a virtual event was a challenge our JBRI members took head-on, requiring a lot of creative thinking, flexibility, time, and commitment- we are proud of their hard work, and how we saw you, our supporters, rally around this "new way" of Building a Future for our Children! We couldn't have done it without you, thank you!
If you missed the Mardi Gras video presentation, you can still watch it here: https://youtu.be/LHJRH-RJFxg