The Junior Board of Rock Island
About The Junior Board of Rock Island
Junior Board began in 1935. For more than 80 years, members of the organization have donated their time, efforts and personal funds to make the nonprofit organization succeed.

We are women joined in friendship, working together to support children in our community, primarily by supporting our Project Nest program through direct volunteer service and fundraising for their child-related causes, which provides support and encouragement to new parents and their babies.

But we don't stop there- as well as supporting the Nest program, JBRI also allocates funds to over 40 other non-profit organizations in our community, helping to ensure children have what they need to live a healthy and successful life.
News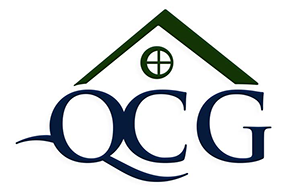 The Junior Board of Rock Island thanks QC General for their generous sponsorship of this year's 82nd Annual Mardi Gras Fundraiser, and partnering with us to build a future for our children.
2021 Mardi Gras Charity Ball
This year, in efforts toward community safety regarding the COVID19 pandemic, JBRI has made the decision to transition our annual Mardi Gras Charity Ball to a virtual event.
While we cannot physically gather together for our ball this year, we're thankful and honored to move forward with our focus on "Building a Future For our Children," and offering you the opportunity to partner with us in that. Tickets now earn you a raffle entry, and we will also host an online auction. The evening of February 13, 2021, we'll post a video on our social media platforms honoring our Pages and Attendants, announcing our raffle winners, and sharing with you all the extraordinary things JBRI accomplished this year through our allocations and NEST program.
Mardi Gras will look different this year, but we're thankful the end result will be the same -your generosity will empower our continued dedication to provide for programs that better the lives of young people through literacy, education, and community safety in the Quad Cities.